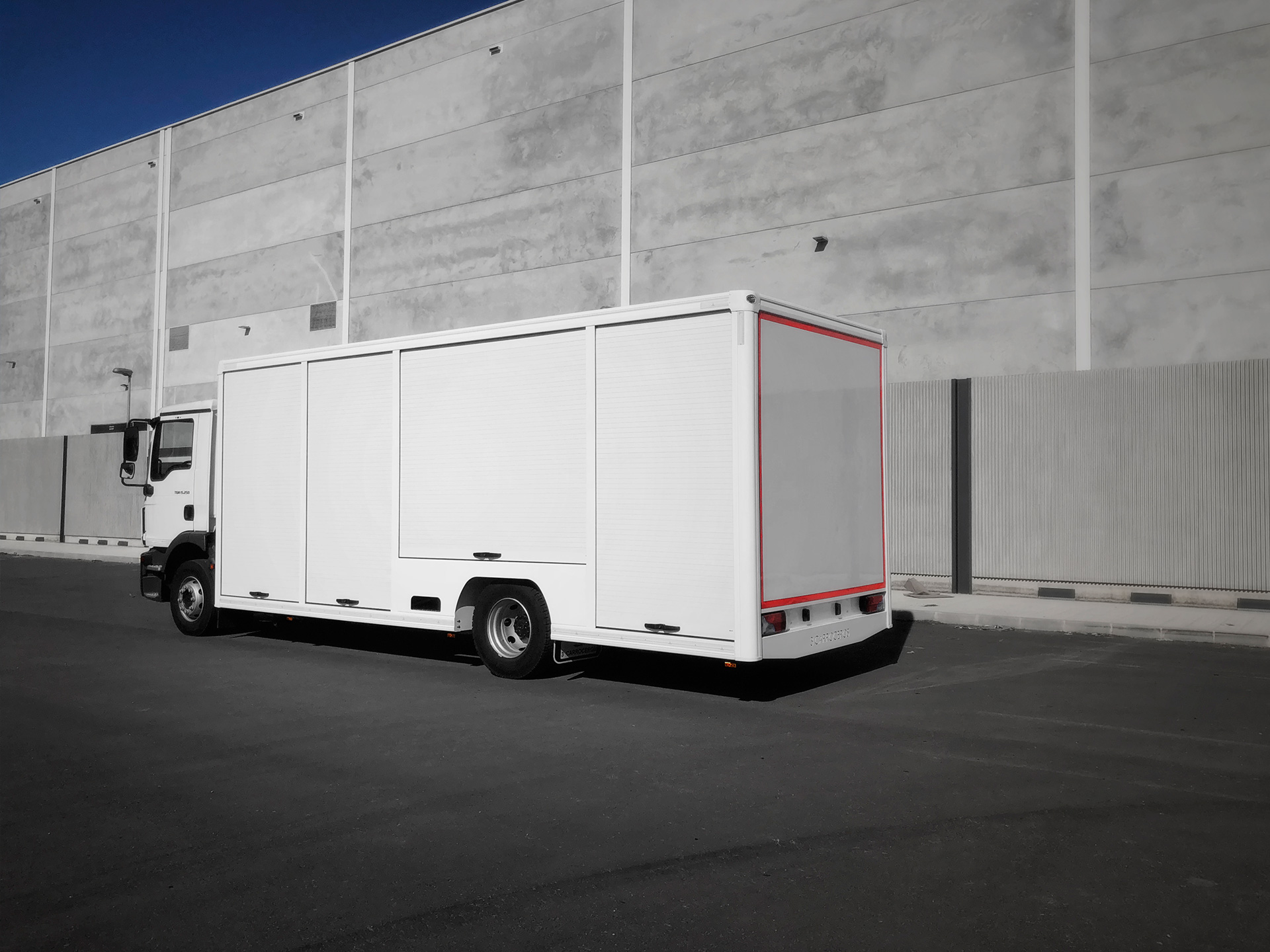 Features
High-strength steel frame to accomodate the flooring.
Plywood flooring.
Front wall with hot-dipped, high strength steel front corner pillars, and aluminium slats.
Hot-dipped, high strength steel rear corner pillars and aluminium slats.
Rear sandwich panel doors.
Fixed sandwich panel roof with…
Set of sliding side wall tarpaulins.
Galvanized steel load dividers.
Rear studs.
Optional features
Side wall with sliding XL certification tarpaulin.
Reinforced flooring with sheet steel.
Side step.
Stainless steel front and rear wall.
Additional supports used to load and separate cargo.
Tail lift.
Contact us for more information on additional features.
CONTÁCTANOS