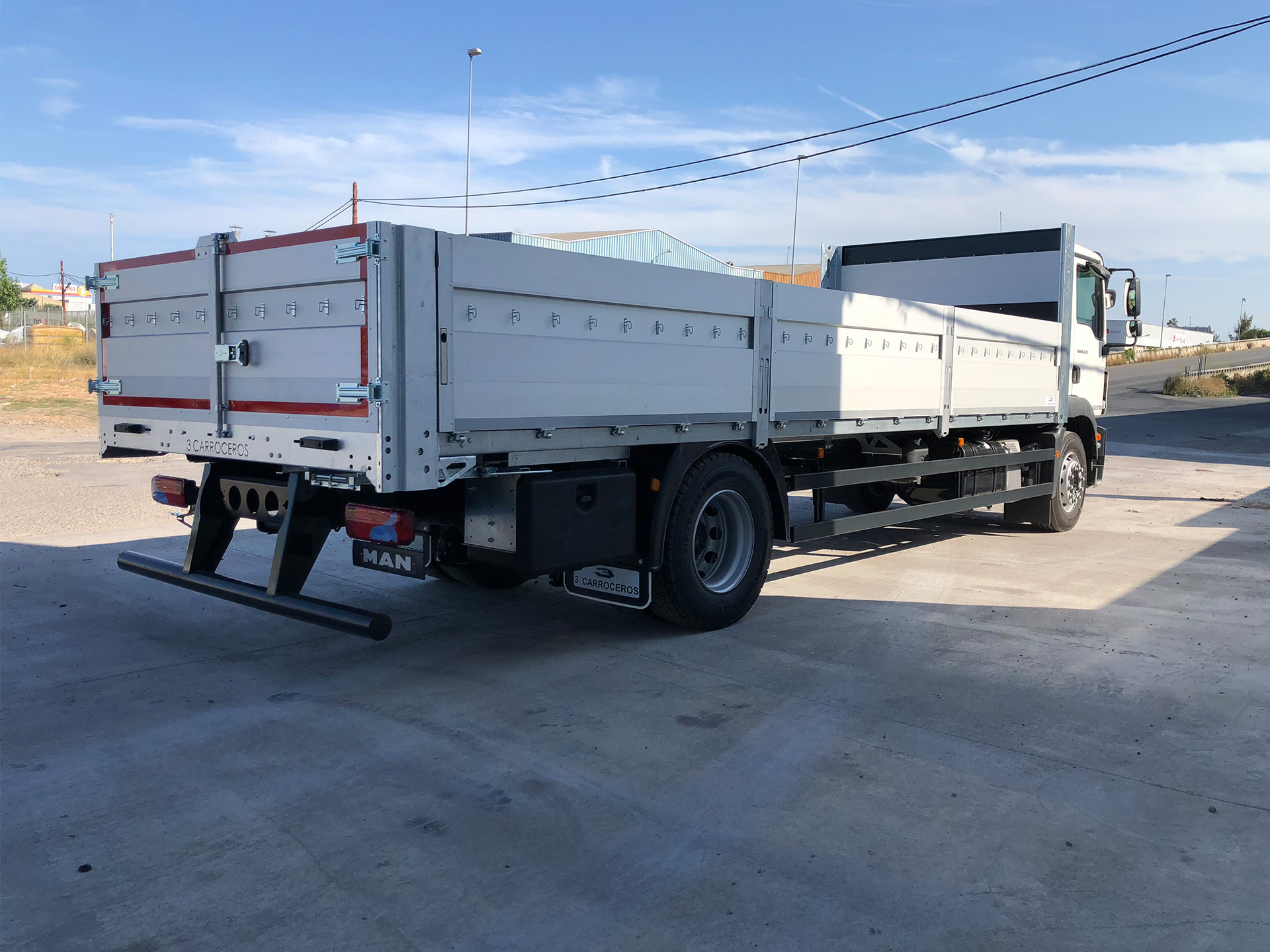 Features
High-strength steel frame to accomodate the flooring.
Plywood flooring
Front wall with high-strength steel pillars and aluminium slats.
Foldable aluminium rear doors.
High-strength steel side and rear corner pillars.
Foldable sidewall sections between pillars.
Optional features
Reinforced flooring with sheet steel.
Recessed lashing points.
Low aluminum two-leaf rear doors.
Painting of steel frame and pillars on request.
Contact us for more information on additional features.
CONTÁCTANOS