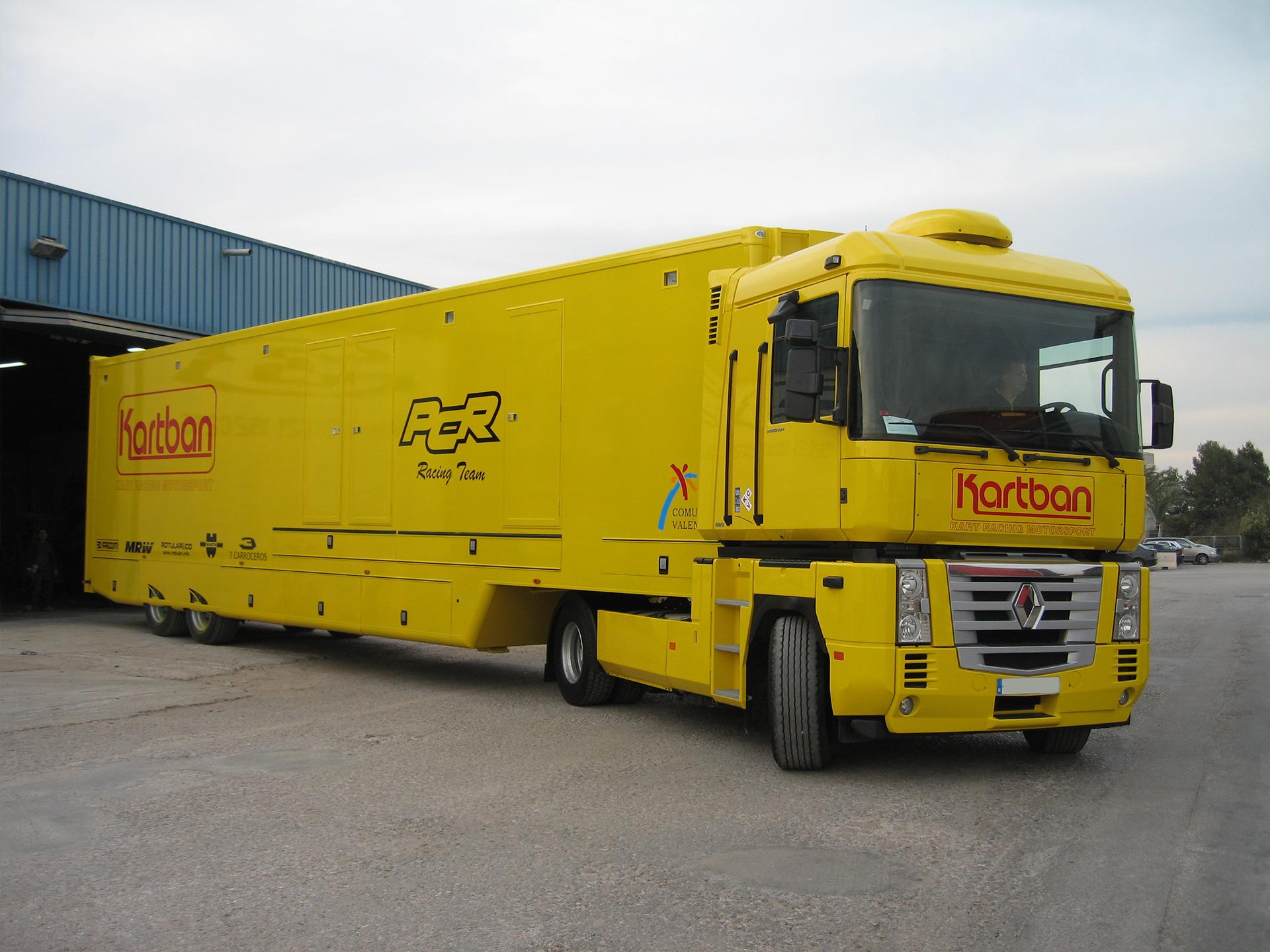 Features
Racing trailer body.
Plywood side walls.
Plywood flooring with a galvanized steel baseboard.
Storage units in the lower part of the chassis that link boths sides of the body.
Workbench with drawers for storing tools.
Lashing runner on the ceiling with hanging hooks.
Interior light.
220 V electrical outlets.
Rear multi-deck column lift.
Side ladder to access the box.
Office or rest-space area.
Optional features
Mobile roof for upper load compartment.
Cargo lashing runner on interior walls, floor and ceiling.
Set-up of the office or rest-space area.
Contact us for more information about optional equipment made to measure.
CONTÁCTANOS