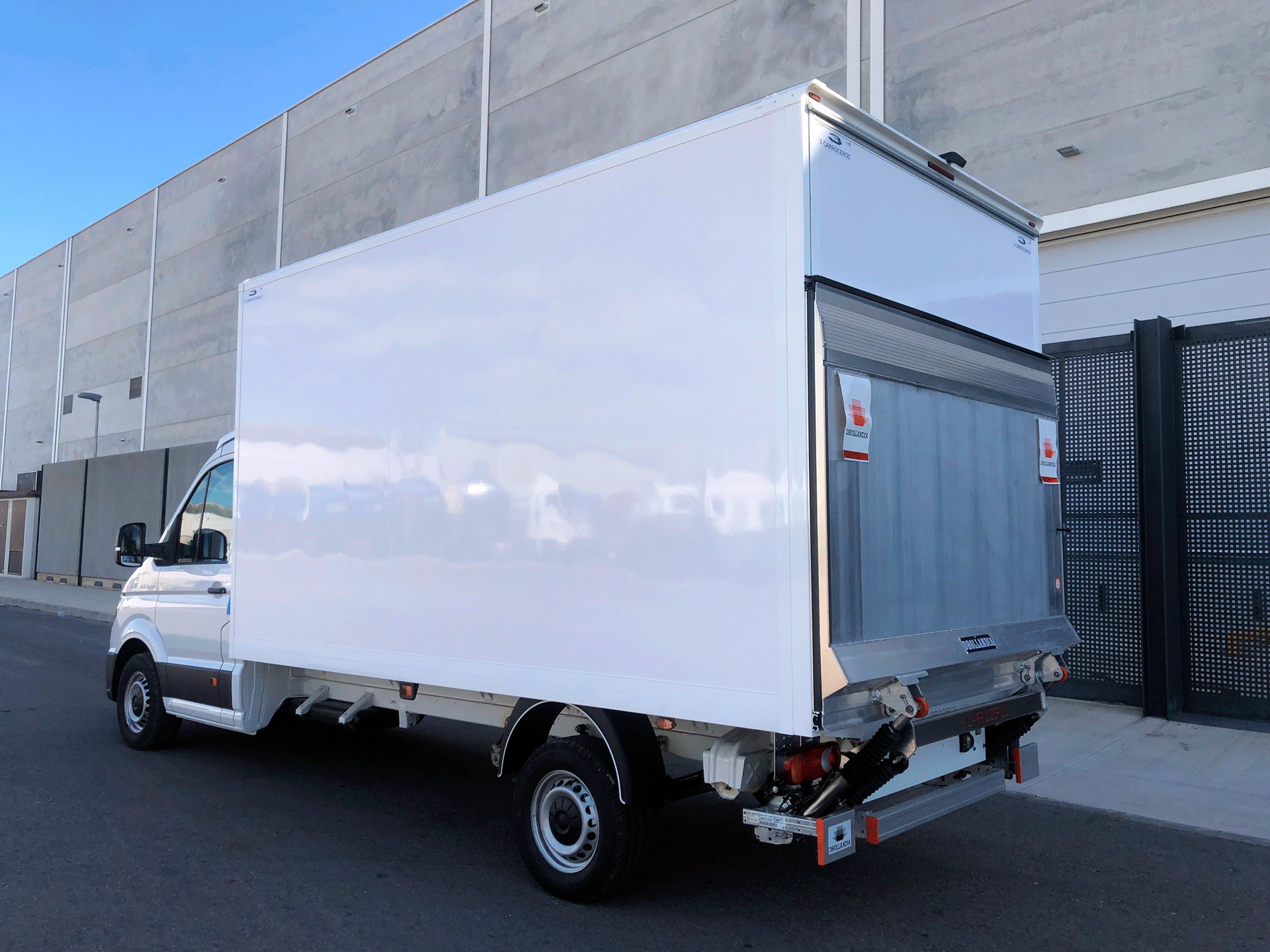 Description
Discover our Dryfreight Boxes made from aluminium and polyester. Get the most out of your deliveries with up to 1000kg of payload.
Travel around the city in the comfort of a light vehicle, without losing any cargo space.
Features
Aluminium structure and subframe.
Non-slip aluminium flooring.
Front wall with polyester sheets and metal frame.
Side wall with polyester sheets and metal frame.
Roof with the same features as the front and sides.
Two-leaf, sandwich panel doors.
Two interior load tracks per panel to secure the cargo.
Interior LED lights.
Aluminium corner protection profile.
Optional features
Plywood flooring.
Tail lift.
Side-loading doors.
Step to access the box.
Contact us for more information on additional features.
CONTÁCTANOS