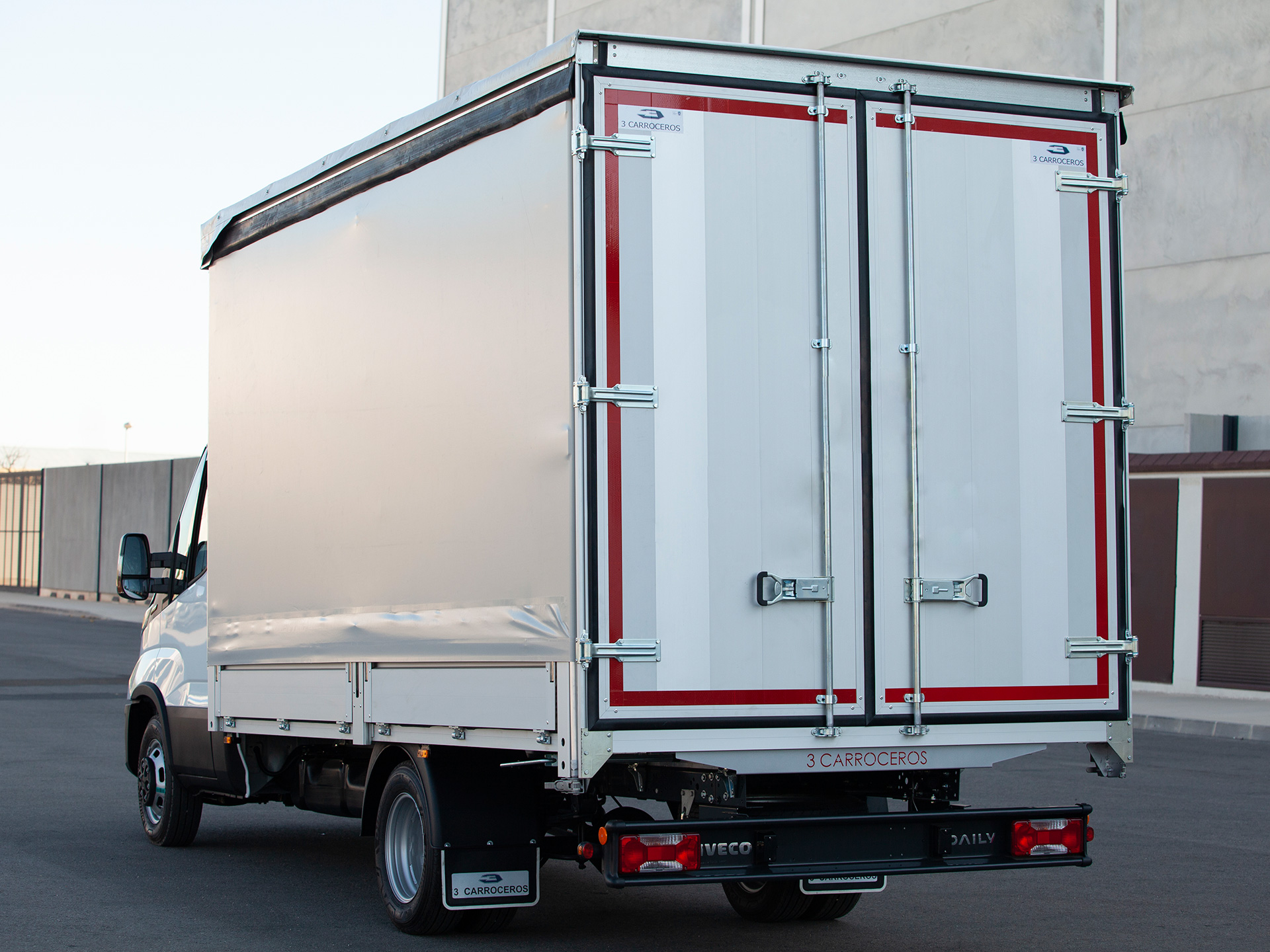 Description
We've spent over 20 years improving and optimising our aluminium bodywork in order to be able to offer our customers the opportunity to obtain the maximum payload capacity, maintaining 3 CARROCEROS' quality standards since 1990.
Features
Aluminium structure and subframe.
Non-slip aluminium flooring.
Aluminium front panel.
Aluminium external frame.
Aluminium rear corner pillars.
Aluminium two-leaf doors.
Sliding roof and single aluminium runners.
Sliding aluminium centre pillars.
Foldable aluminium side wall (only for semicurtainsider models).
Stackable aluminum slats.
Set of sliding side wall tarpaulins for both curtainsiders and semicurtainsiders.
Traslucent roof tarpaulin.
Optional features
Plywood flooring.
Lifting roof.
Recessed lashing points.
Step to access the box.
Tail lift.
Contact us for more information on additional features.
CONTÁCTANOS