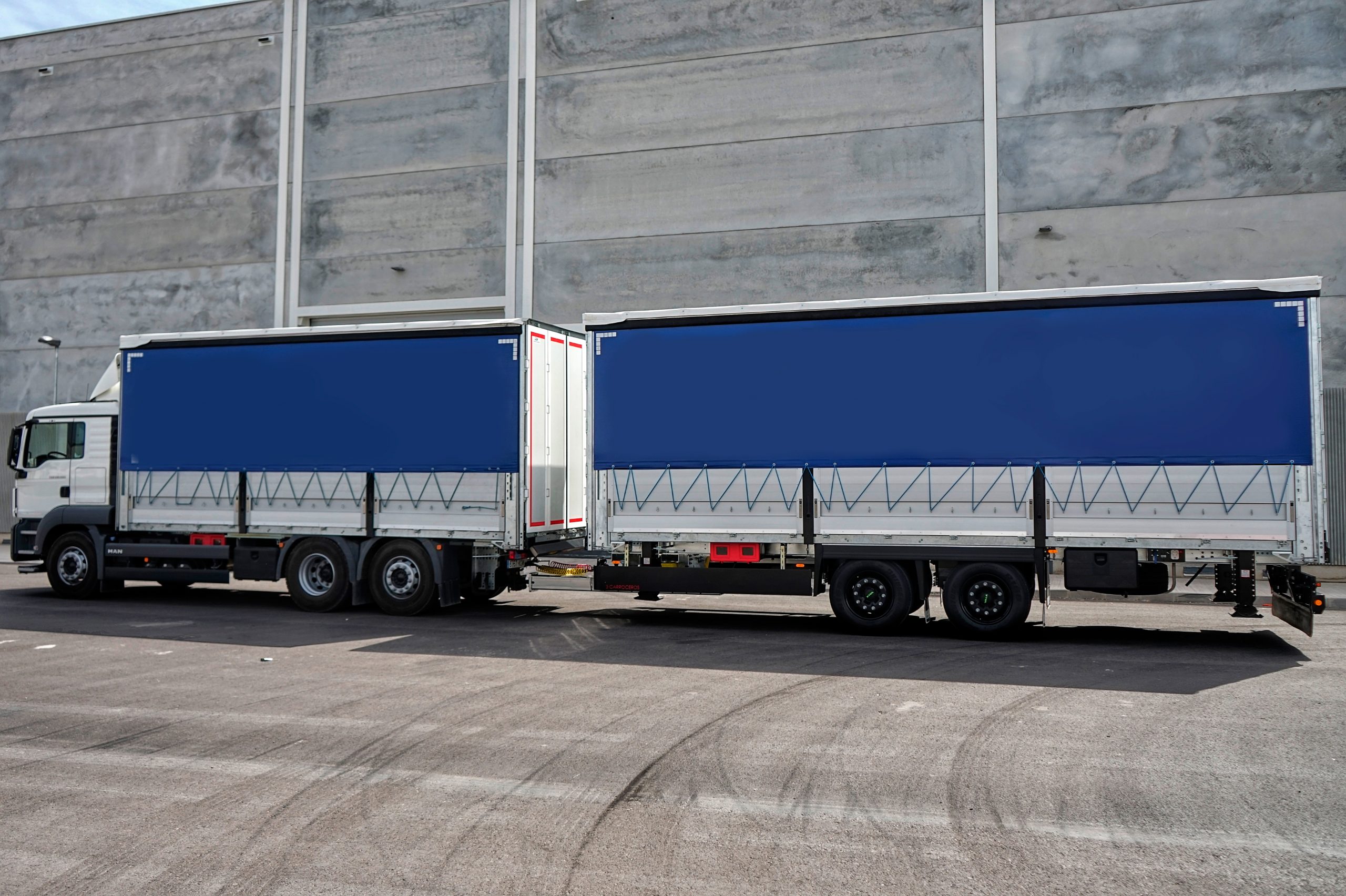 Features
High mechanial strength steel chassis with anti-corrosion treatment through hot galvanizing.
Plywood flooring.
Front corner pillars made of high-strength steel and aluminium slats.
Four-leaf front doors with a ramp that connects the trailer and the truck to ease loading.
High-strength steel rear corner pillars.
Exterior sandwich panel doors with four fasteners.
Sliding roof and single aluminium runners.
Fixed height.
Steel sliding central pillars
Foldable aluminium side wall (depending on the chosen option).
Stackable aluminum slats.
Set of sliding tarpaulins for curtainsiders and semicurtainsiders (according to model).
Tarpaulin roof.
Steel rear studs
Recessed lashing points.
Bolted drawbar with adjustable height and length.
Landing gear on the drawbar.
VALX or JOST axles with air suspension.
HALDEX EBS+ system.
Full LED lighting.
Optional features
Reinforced flooring with sheet steel.
Raisable roof.
Steel sheet cover for side guards, painted black.
Two or four landing gears on the chassis.
Toolbox.
Fire extinguisher compartment.
Water drum.
CONTÁCTANOS