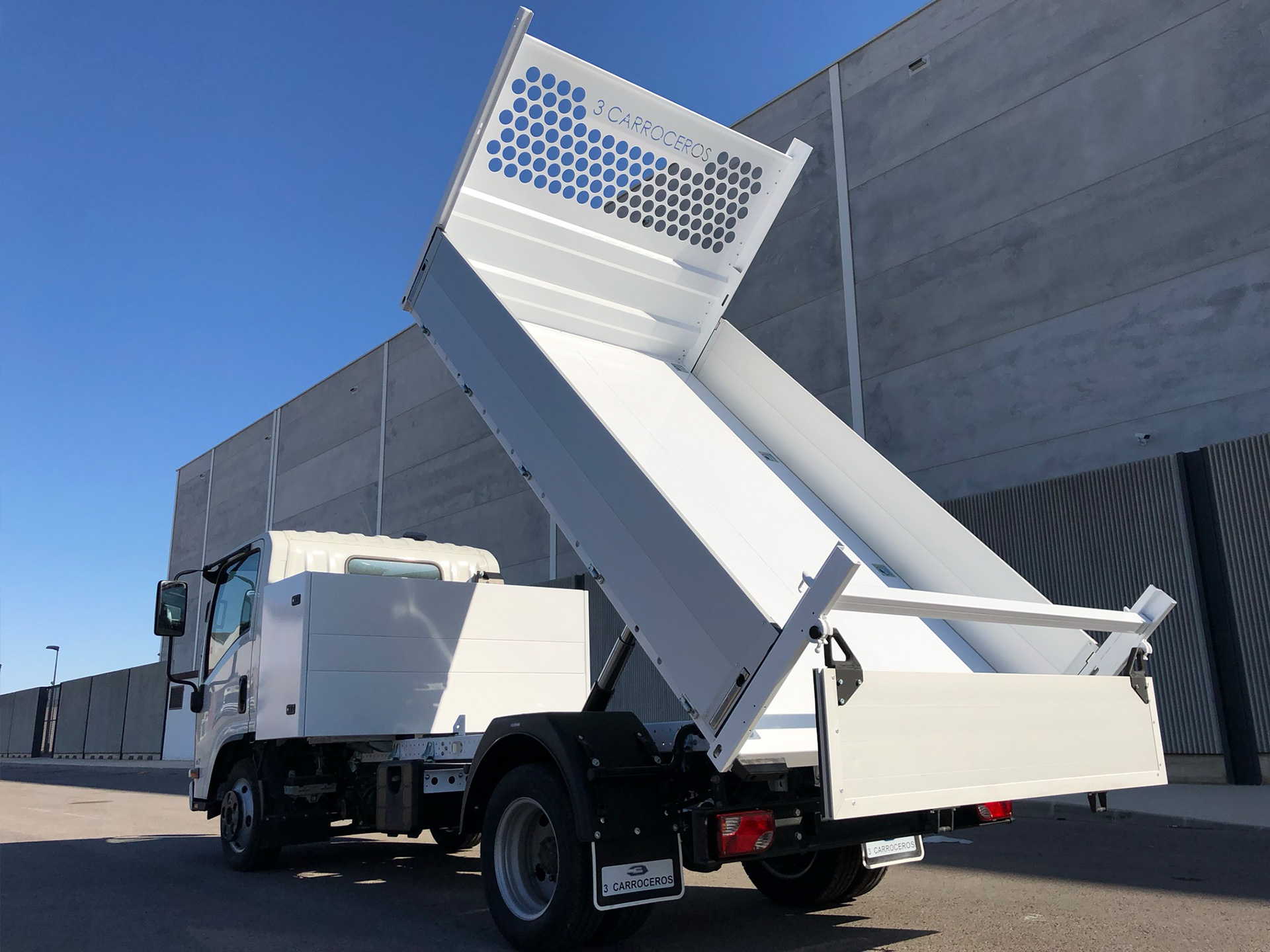 Description
Tilting bodywork built from high strength steel or made entirely of aluminium. Choose the type that's best suited to you.
Browse the options or contact us for more information.
Features
High mechanical strength steel structure, with aluminium external frame, steel front and back wall and front and rear corner pillars, and plywood flooring.
Front wall made of high strength lightweight sheet steel.
Foldable aluminium rear door.
Foldable aluminium sidewall.
Optional features
Aluminium profile and folding subframe structure, anodized external aluminium frame, and non-slip aluminium flooring.
Plywood flooring (aluminium models only).
Centre pillar.
Additional aluminium side walls.
Aluminium upper sides.
Recessed lashing points.
Aluminium two-leaf rear doors.
Contact us for more information on additional features.
CONTÁCTANOS